A 10-week course to help parents, carers to understand their child's dyslexia. It totals 5 hours and can be done at your convenience!
By: Tricia Cook
Reading Specialist, O-G Dyslexia Interventionist, & Montessorian 
Email: [email protected]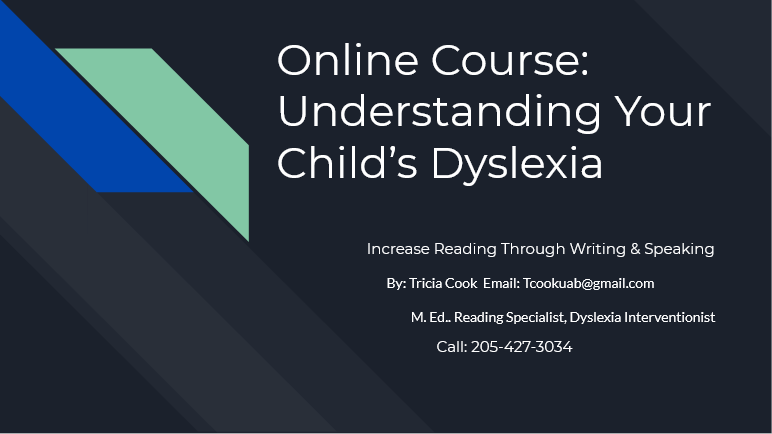 What is Dyslexia? What attributes and characteristics of dyslexia does my child have normally? How can I help my child best? As well, how language in the form of writing and speaking helps your child's reading ability.